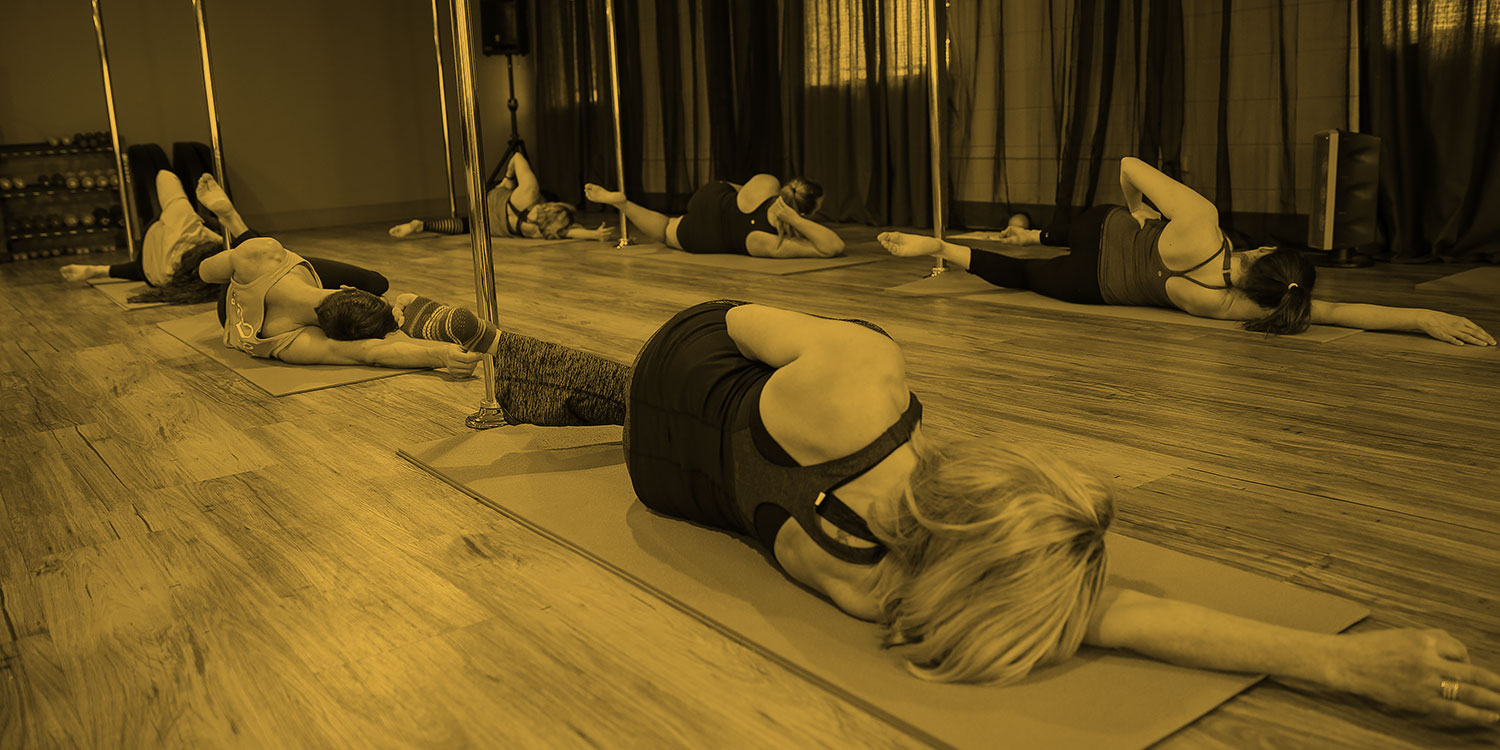 Thank you for considering Vertical Art Athletics as your Dance Science Pole Teacher Training Resource. We hope to bring the accredited VERTICAL FOUNDATION course to your studio, with the opportunity for further learning with the VERTICAL BARRE, VERTICAL MOBILITY, VERTICAL YOGA, & VERTICAL SCULPT Curriculum. The practical component of the curriculum can be catered to pole, aerial apparatus, or both; per your preference to meet the needs of your staff and equipment availability.
Vertical Art Athletics is marketing to Studios & Groups rather than individual participants for several reasons:
Studio & Group rates makes the course cost effective for Vertical Art Athletics & affordable for you & your staff.

If entire studios show that they have high standards for all their instructors to be educated & qualified it makes a statement to the pole & aerial community on the importance of safety & training.

There is dense anatomical information and numerous exercises in the curriculum that taking the class as a group allows a team to review & digest the material together.
Cost Options:
Studio Exclusive:
Flat Rate Course Fee for your entire staff (up to 16 participants, max of 2 people per pole or apperatus pending space allowance):

Course Fee: $1200USD ($1500AUD/$1600CAD/950GBP)

Manual: $25 per participant

Instructor Travel Expense to/from your Studio (mileage/airfare/transportation): cost can be minimized if you provide local transportation (contact for details).

Accommodation (2 nights): cost can be minimized if you provide accommodation as a host (contact for details).
Collaborate: Collaborate with another local studio to share the cost of the studio exclusive.
Promote: Promote any vacant spots not filled by your staff, to subtract from your studio exclusive cost for the course.
Dates & Times: The Vertical Art Athletics Teacher Training Courses are 2 days; 16 hours of coursework. The course can be run on weekdays or weekends; based on your studio space availability. Class is typically 8am-5pm; time changes can be coordinated in advance per studio scheduling needs, and lectures can be completed out of the pole/aerial space to accommodate any of your studios regularly scheduled classes.
Booking a Course: If you would like to consider booking a course, please fill out the form below and provide us with your preferred time of year so we can coordinate for the future with more details to come.